We've been passionate about countertops, cabinetry, and hardware for over 32 years. Starting in 1989, Direct Supply Inc. started as a functional hardware distributor for the woodworking industry. Although much has changed since our start-up, our mission continues to be the same; to provide value and exceed expectations. We're small enough to offer a personal and flexible approach but large enough to carry a national distributor's presence. As a certified WBENC, we are continually looking for opportunities to partner with other Women-Owned Businesses.
With a passion for small businesses, we are proud to partner with companies that range from large OEM fabricators to one-person shops. One size does not fit all here. Whether you have multiple loading docks or work out of your vehicle, we're delighted that you've picked us for your material needs.
Our team is dedicated to providing prompt and courteous service. Whether we have what you're looking for or not, we will do our best to provide you with the necessary information to get the job done. In a pinch? We'll do whatever we can to bring you the material you need as quickly as possible, even if it means making a special trip.
Bringing global manufacturers of quality products to your doorstep. The feel of your neighborhood store with the capabilities of a national supplier.
What Our DNA Is
Our Values
We believe in partnering with our customers. We do our best to listen to your needs and bring what you need to get the job done right and on time. Forget to place an order? We'll do whatever we can to get you the products you need ASAP, even if it means making a special trip if we can.

Affable
We are friendly, good-natured, easy to talk to and to work with.

Cooperative
Our team is committed to working together towards a common goal.

Dependable
We are trustworthy and reliable.
We do what we say we are going to do.

Driven
Propelled by the personal and professional success of our team and partners.

Enthusiastic
We are passionate about our customers, products, and the services we provide. We show eager enjoyment and interest.

Flexible
We are ready and able to adapt to different circumstances.

Knowledgeable
We are intelligent and well-informed. We are eager to share our expertise.

Our Purpose
We exist to create valuable relationships and exceed expectations.
We strive to provide exceptional value for our customers.
We have worked with Direct Supply and Robert Wahr our Representative on several projects. Because of his prompt response and attention to detail we were able to secure several project and enhance our relationship with our customers. Their response time and commitment to solving problems in addition to offering suggestions is also important providing solutions to our customers.
DOUG BROWN
PRINCIPALGRAND RIVER OFFICEMUSKEGON, MI
Service is a very strong asset for Direct Supply. The people are very pleasant, good listeners, and eager to get good results. I would have no problem recommending them to anyone.
DAN WEST
DAN WESTMICA SHOP INC.GOSHEN, IN
I can't say enough what an exceptional job the entire staff at Direct Supply has done for our company over the last 20 years. They have such a knowledgeable group of energetic people to help bring our project vision to life. Our customers really drive the schedule, sometimes extremely fast, but Direct Supply goes the extra mile to ensure we can meet their needs. Their commitment to creating a win for all involved is something that we will always appreciate.
DAN BEAMISH
ENGINEERING / PROJECT MANAGERGRAND RIVER OFFICE
ARCHITECTURAL CASEWORK INC.WILLIAMSBURG, MI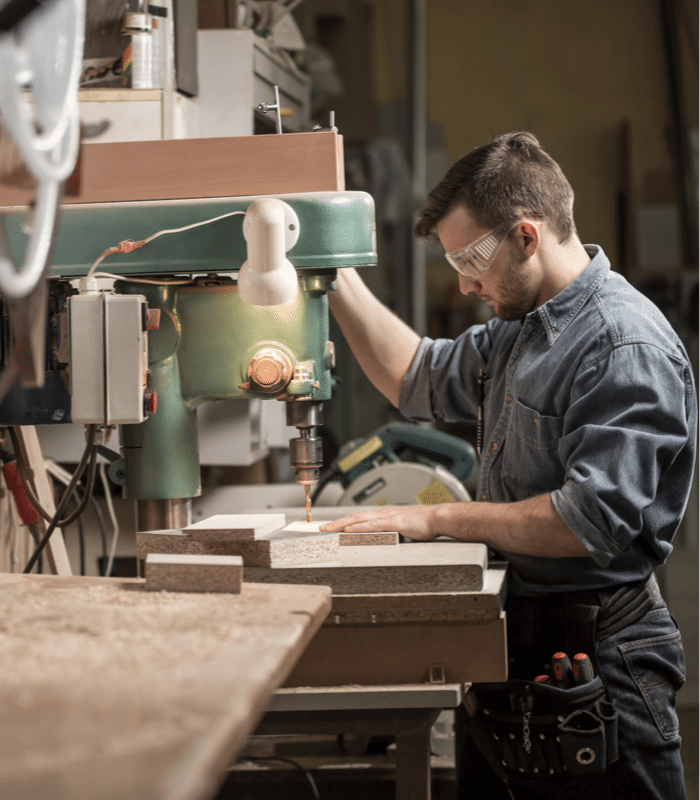 Like A Big Family
Our Team
Our team of dedicated professions are knowledgable and eager to help with your material needs. Many with 20 + years of experience in the interior construction industry, we bring a friendly and educated approach to inquiries and can't wait to help with your next project.
Brenda VanderPloeg
President
Robert Dykstra
Territory Sales Representative
Michelle Timmerman
General Manager
Sean McCarthy
Operations Manager
Mark Haineault
Territory Sales Representative
David Szpiech
Territory Sales Representative
Aimee Ankin
Specifications Sales Representative
Heidi J. De Young, CKBD
Cabinetry Sales & Design
Jessica Budrow
Customer Care & Sales Support
Kelly Virkstis
Purchasing Manager
Kelly Sruba
Credit Manager
Carol Bouwman
Sales Support & Sampling
Lindsey Andres
Marketing & Design Assistant
Sarah Montgomery
Customer Care Specialist
Zac Haan
Warehouse Supervisor
Rick Jones
Material Delivery Specialist
Collin Gleason
Material Delivery Specialist
Craig Boillat
Warehouse/ Delivery Specialist
Rivian
Customer Experience Director
FRANKIE
MARKETING PAWJECT MANAGER
Harley
Night Shift Team Lead